On Your MarkStretch Mark Stick
Ready, stretch, go!
Pamper yourself while helping to prevent the formation of stretch marks. Easy-to-use and perfect for sensitive or dry skin!
Shea butter and beeswax.
Gently apply the stick directly to areas on your body prone to stretch marks. Use morning, night and on-the-go!
Butyrospermum Parkii (Shea) Butter, Beeswax (Cera Alba), Cetyl Lactate, Fragrance (Parfum)
for women by women
manufactured in the USA
gynecologist-recommended
pH-balanced
better-for-you ingredients
dermatologist-recommended
LET'S TALK ABOUT YOU AND V
Most cleansers and soaps have a pH that ranges from 9 to 10.
This can cause an overgrowth of bad bacteria that leads to irritation.
A healthy vaginal pH is acidic, somewhere between 3.8 to 4.5.
Queen V products have a healthy pH of 4.5 to 5.
Show Some PDA
Customer Reviews
Customer Reviews
12/13/2019
Djenaba P.
United States
Love Queen V
Great products and fast shipping
11/06/2019
Jay D.
United States
Amazing Postpartum and During Twin Pregnancy
When I was around 6 months pregnant with my twins my stretch marks really started coming in even though I was trying to stay moisturized with lotions and oils, my stretch marks burned and itched like hell until I finally bought this and wow it is amazing. After about two weeks of using this during my pregnancy I didn't see anymore marks popping up and postpartum it has helped my stretch marks fade fairly well and it kept the loosened skin moisturized instead of feeling dried out, it's been about a month now and I use this almost everyday, my stretch marks are still fading away and my stomach has tightened back up but I still use this to help keep everything from drying out. Worked great during and after my twins, would recommend to ANYONE out there, pregnancy, postpartum recovery, or even just natural growth, this is the best thing I've found for stretch marks.
Love ittttttt
I had another momma recommend this to me. After searching, I decided to give it a go. I am honestly impressed on how my old stretch marks are looking and how its preventing the future ones from forming. I am currently 8 months pregnant and haven't gotten any new stretch marks. As With the old stretch marks from my previous pregnancy, this product has done its job of fading them. I'm super happy with it and Will continue to buy!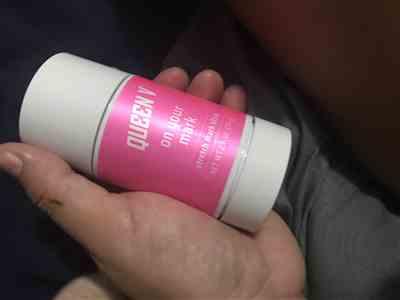 MIRACLE
This stuff really works!!! I know it says it will help prevent stretch marks from forming, but honestly it also helps them fade as well! I have been avoiding the pool all summer because of the stretch marks that appeared on my legs over the last few months due to some rapid weight gain. I have only been using this product for a few days and I see a very noticeable difference! My marks are much softer and lighter colored. I am feeling more and more comfortable with myself as they heal. Thus product is honestly amazing!!!!
08/22/2019
Taryn S.
United States
Very thick and smooth
Overall good